How was your day? Oh really?! WOW! Myself? Well, I had quite a good procrastinating day. Thank you.
What did I do?
So both me and Ariel woke up late but as it was my granddad, we didn't rush. Not that we don't care or anything, just that he doesn't mind when we arrive. So we left and we I did the shopping, which was fun and then we ate our 'breakfast' on the way. When there it was quite average, he was in a chatty mood, so we left the talking to him for a change, and instead we tidied up.
We usually do the dishes and occasionally Hoover, whenever it needs it, but I even hovered with this special power that makes the room smell nice, I cleaned his TV (and I mean proper clean), I polished his tables, took down his decorations, cleaned his door where his Christmas Cards were hanging, cleaned his kitchen and of course ... did the dishes.
So we said adieu and left, had a quick pitstop on the way home, and ... went ice skating! We went with our mum and her new bf. I don't really have an opinion on him atm. I mean, I know he is nice and treats her well, ect, but he just doesn't do it for me :/ But it's not like we hang out or anything and if mum is happy, then I don't mind.
I went to see my granddad in the morning, which was nice. Except I had to call him up for his shopping list before we went to Sainsbury's, which meant I ended up with unanswered questions of "what's that granddad", and later on, the inevitable complaint from Ariel, lol. But what the hey!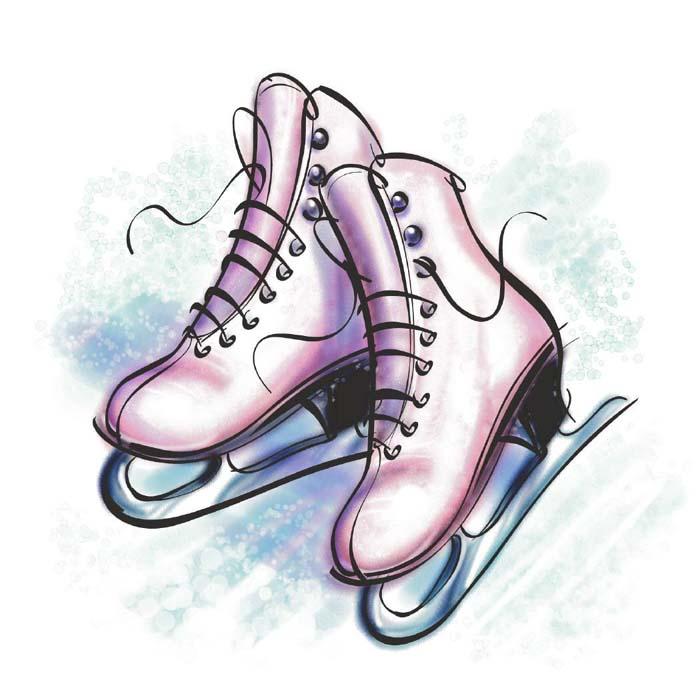 So I we mum Perry paid for the ice skating tickets (he had his own skates!) and we got going. It was great fun, I haven't been in about 10 years and have actually missed it, but it hurts your feet like hell! After about 20 mins the novelty wore off and you're just left there skating around in circles, but oh well it was fun. I spent most of the time with Ariel, when the lovebirds were skating walking crawling along the ice (mum had 0 balance), and so eventually he raced off to do several laps quickly and almost showing off lol as we skated walked crawled with mum. She dragged her and Ariel down twice, but I managed to stay up the whole time!

Two people got quite badly injured there tho, which was a shame. One person broke their wrist I think. I don't know for sure, but I'm an expert and injuries (suffered so many) and mum is a nurse, so I know more than the average person I think. You could just tell it was broken from the swelling, the position, colour ect. And OMG! His daughter! We were right next to the exit, so when they got everyone up, I saw her, and she was balling her eyes out! I just wanted to hug her! But that may have scared her a bit loll Well a lot!

Then like an hour later, some woman was just lying on the ice. I'm pretty certain she fell and hit her head because she wasn't moved away, and they kept her still for about 30 mins. They checked her pulse and everything, and then had to corner off the ice, which must have been SO embarrassing! Especially because when someone is hurt, they make everyone move to the sides, so that they can make sure no one is in the way! AWKWARD!

But yes, so they cornered her off and gave her some heating blankets to keep her warm, and just before we left, we saw her get taken away on a stretcher, so I'm certain they think she has a concussion. But the amount of health and safety checks they have to do, it could have just been a bump.
So it was a great day of procrastination, where I got NO homework done lol, but oh well. I'm kind of suffering now, as I feel ill again, completely drained and my feet are killing me! But totally worth it! Even just to look at the hotties. And OMG were there! None as hot or cute as my baby Peter, but still ...

Anyway, hope you are all well, Jack xx